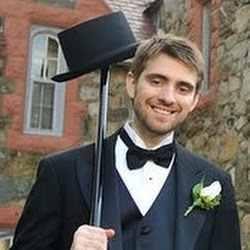 J.M.Demers is a pretty rad dude who likes to program, play board games, and indulge in a bit of bi-weekly GURPS. These topics are also closest to his heart when it comes to sharing information, debating, and creating media.
When he is not being a giant nerd about those thing, he likes to hike, camp, weight train, run, and sometimes just relax with a good PC game.
J.M.Demers works as a software developer and presentation level team lead for Buy Book Technologies, a company that treats him well and let's him basically hang out with his friends all day working on sweet programming assignments.